Parkray Consort 9

based on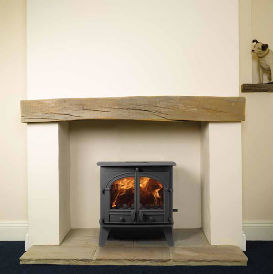 A larger Parkray stove, available with 2 different boiler options and as a flat-top stove, or a choice of 2 heights of canopy.
Most Recent Review
This was our first ever stove and approximately 9 months after installation it started to rust at the top, it progressively got worse and after about 18 months we contacted Parkray as we had... [ read more ]

Stove expert replied: I have experience of Parkray stoves having a problem with paint issues and when this has occurred the stoves have been replaced under warranty without any problem. Your supplier should inform Hunter with all the relevant details if this occurs during the warranty period, if it is not a major problem, paint can be supplied to respray the affected area. .
Most Popular Review
After about 3 months use the grate bars started to deform and break. The fire is always riddled and emptied when necessary although we do run it hot as it heats a large house. We did eventually... [ read more ]

Stove expert replied: You say you run the stove hot, are you running it on max al the time? When you riddle the stove do you do this until red embers fall into the ashpan or do you keep riddling until no ash is left? Do you empty the ash pan straight away or leave the ash to build up in the ash pan? Only riddle until red embers fall into the ashpan and try to leave a bed of ash to protect the grates. Empty the ashpan straight away. If the grates have stretched it could be the metal bar that they sit on has also moved and the new bars will not sit properly.
More reviews for Parkray Consort 9