Esse 300 stove

based on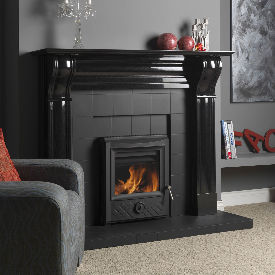 The Esse Instant insert 300 stove is a small model designed to slot into a traditional fire place opening.
It has a 150mm flue outlet and you do not normally line the chimney with this model.
As the top of the Esse 300 stove slants it is the easiest to remove the stove when you sweep the chimney - to make sure you get rid of soot brought down from the chimney which can otherwise sit on top of the stove.
The Firebox on the Esse 300 stove is relatively small.
Most Recent Review
I have had an Esse 301 insert stove for about 3 years, I had been very happy with it but some time ago they changed the design of the fire brick and throat plate which they claimed gave greater... [ read more ]

Stove expert replied: Depending on what ovoids you have been using then changing to an alternative fuel may be a solution to a certain degree, operating the stove so you have control of the rate of burn though, is key to a long life of any stove, this is more difficult with an inset model as there is not normally a way of adding a flue damper to the system. This gives the operator control on the windy days when the flue draw increases to enable you to close off some of the flue opening thus reducing the rate of burn, not as much air is pulled through the stove when one is fitted.
Most Popular Review
We LOVE our Esse Ironheart - as long as you use dry seasoned wood and keep it cleaned properly every few months - this works like a dream - gets very hot and keeps our entire ground floor level... [ read more ]
More reviews for Esse 300 stove (page 1 of 2)
1