Aga Ludlow stove

based on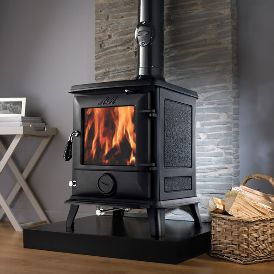 The Aga Ludlow is a 6.5Kw multi-fuel stove.
Technical Data
Height:

588

mm
Width:

454

mm
Depth:

456

mm
Flue Diameter: 125mm
Fuel: Multifuel
Nominal Heat Output: 6.5kW
Efficiency: 76.2%
Most Recent Review
I have had my Aga stove for less than 5 years and in the beginning was a great stove. Last winter the handle that drops the ash through the plate completely broke and I don't know whether I... [ read more ]

Stove expert replied: I would suggest that you contact your supplier to see if a replacement part can be purchased before replacing the stove. Many parts are available as they can require replacing over time. 5 years wear and tear is not unreasonable for a moving part, they do often last longer of-course.
Most Popular Review
New to stoves and did a lot of research and waiting (6 months). It came down to the choice of an Aga Ludlow or a Clearview equivalent. Will not knock Clearview as they have plenty of happy customers... [ read more ]

Stove expert replied: Sound and honest feedback of this happy customer. Good to know that Aga is still maintaining their long established good quality.
More reviews for Aga Ludlow stove (page 1 of 3)
1