The Salisbury

based on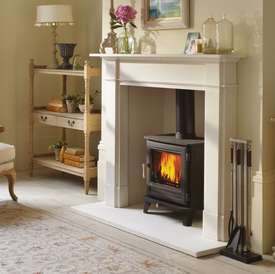 The Salisbury is a very plain and simple and suits a wide variety of interiors. The Salisbury is available in 5 models - The Salisbury 4, Salisbury 5, Salisbury 5 log store, Salisbury 6 and Salisbury 8.
Most Recent Review
Have had my stove for 2 seasons now but have increasing "expansion" noise problems which is there all the time,no matter the temperature.Had it serviced 2 months ago,engineer said nothing wrong... [ read more ]

Stove expert replied: Expansion noise is not common but nevertheless annoying. Are you certain that it is the stove that is the cause and not the flue system? Have you made the supplier aware? Ratings reflect this issue.
Most Popular Review
Following my first review of this stove, I hope the following update to our user experiences will be of help to potential purchasers.When the top baffle fire brick broke and collapsed onto the... [ read more ]
More reviews for The Salisbury