The Salisbury

based on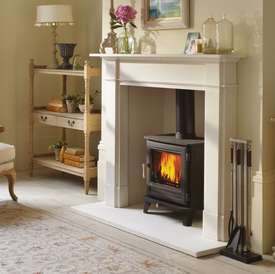 The Salisbury is a very plain and simple and suits a wide variety of interiors. The Salisbury is available in 5 models - The Salisbury 4, Salisbury 5, Salisbury 5 log store, Salisbury 6 and Salisbury 8.
Most Recent Review
Had this stove fitted in August but on refueling the smoke spills out of the fire and fills the house. Have changed to kiln dried wood, changed cowl and increased the height of the flue with... [ read more ]

Stove expert replied: Have you an airbrick or room ventilator fitted? Does the flue draw match the requirements of the manufacturer? Is there another chimney in the property? This is likely to be a installation / flue problem so would recommend further investigation. Make sure that you have a carbon monoxide alarm fitted. There is usually a reason why the flue gases are not lifting away from the firebox, not enough air in the room, not enough draw in the flue. Another chimney in the property is stronger that the one being used which is giving a negative pressure preventing the gases from rising quickly when the door is open. If nothing is found to be at fault, a flue fan may be the best way forward, there are several options on the market.
Most Popular Review
Following my first review of this stove, I hope the following update to our user experiences will be of help to potential purchasers.When the top baffle fire brick broke and collapsed onto the... [ read more ]
More reviews for The Salisbury