The Salisbury

based on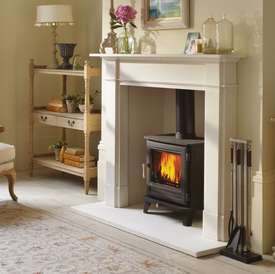 The Salisbury is a very plain and simple and suits a wide variety of interiors. The Salisbury is available in 5 models - The Salisbury 4, Salisbury 5, Salisbury 5 log store, Salisbury 6 and Salisbury 8.
Most Recent Review
We had one season with this great woodburner before the handle seized up and we were unable to use it at all. Chesneys advised us on what to do BUT it was impossible as the handle grub screw... [ read more ]

Stove expert replied: Try graphite powder / spray on movable parts to prevent future seizing, especially important when the fire is not in operation during the summer months.
Most Popular Review
Following my first review of this stove, I hope the following update to our user experiences will be of help to potential purchasers.When the top baffle fire brick broke and collapsed onto the... [ read more ]
More reviews for The Salisbury (page 1 of 2)
1