Firefox 5 stove

based on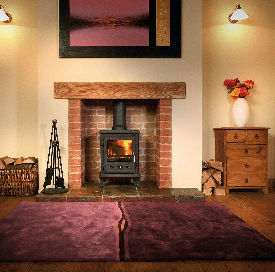 The Firefox 5 stove is a classic stove with a good view of the fire through the glass panel in the door.
Technical Data
Height:

560

mm
Width:

412

mm
Depth:

374

mm
Flue Diameter: 125mm
Fuel: Multifuel
Nominal Heat Output: 4.9kW
Efficiency: 78%
Most Recent Review
is it normal for the back of the log burner on the inside to crack?

Stove expert replied: If you are referring to the liners that protect the body of the stove then these can crack, providing they are staying in place and protecting the stoves body they can be used with no ill effect. If however, you are referring to the metal of the stove body cracking then this is not normal as the liners should prevent direct heat to this area.
Most Popular Review
Good stove for the money, But if i was to buy again i would spend a wee bit more and buy a morso or woodwarm for more efficience and control features as my two friends have one of each and... [ read more ]
More reviews for Firefox 5 stove (page 1 of 8)
1