Firefox 5 stove

based on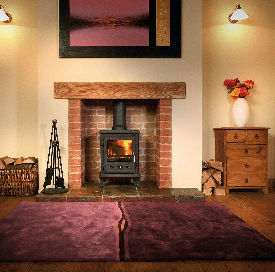 The Firefox 5 stove is a classic stove with a good view of the fire through the glass panel in the door.
Technical Data
Height:

560

mm
Width:

412

mm
Depth:

374

mm
Flue Diameter: 125mm
Fuel: Multifuel
Efficiency: 78%
Most Recent Review
Nice looking little stove. I did want a larger one but had to make do with this one for flue size. And was very happy. Blasts out some good heat. Looks pretty. But 1 year later I noticed when... [ read more ]

Stove expert replied: Castings rarely crack for no reason, it may be that you have inadvertently operated it on too high a temperature for a prolonged period. It is a shame though agreed.
Most Popular Review
Good stove for the money, But if i was to buy again i would spend a wee bit more and buy a morso or woodwarm for more efficience and control features as my two friends have one of each and... [ read more ]
More reviews for Firefox 5 stove (page 1 of 8)
1