Clearview 650 stove

based on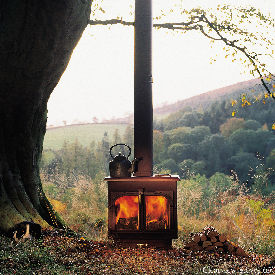 The Clearview 650 stove is available in many colours.
It has 2 doors with a curve on the outside top edgeof the glass .
The measurements stated are for the flat top version - you can also have a low or high canopy model.
The Clearview 650 is available with a multi fuel kit and you can also have a smoke control kit for wood burning in a smokeless area.
A direct air supply is also available with Clearview stoves.
Technical Data
Height:

703

mm
Width:

625

mm
Depth:

440

mm
Flue Diameter: 175mm
Fuel: Multifuelmultifuel
Most Recent Review
Installed this stove in my house upon moving in, over four years ago. I chose the 650 because in the bungalow I previously lived in, I''d installed a Clearview 500 and it was the envy of everyone... [ read more ]

Stove expert replied: Do remember to give short periods of fast burn at least twice during every 24hr period of use to burn off the tar residues that occur in prolonged slumbering mode. These periods of fast burn should be 15 - 20mins and no more.
Most Popular Review
A stove that is grossly overpriced with mediocre quality. The stove quality is poor the stove was delivered with rust coming through the paintwork with thin plate steel sides. There are a lot... [ read more ]
More reviews for Clearview 650 stove (page 1 of 3)
1