Burley Hollywell 9105 stove

based on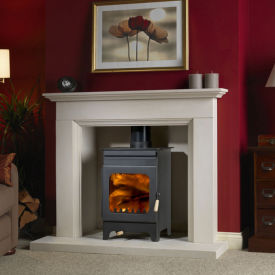 Very good efficiency rating -
a simple design suitable for a smokeless area.
This model is part of the Surefire range of Burley stoves.
Most Recent Review
1) Large viewing window - I know people don''t always want one of these but I''m of the view that its a fire, it needs to be seen. The window does cake up with the soot easily and the self clean... [ read more ]

Stove expert replied: Detailed comments on how this stove works, very informative.
Most Popular Review
We spent a considerable amount of time researching stoves and finally settled on the Burley after reading their product literature and seeing one in action in a local shop. We had saved for... [ read more ]

Stove expert replied: Fair review for a cheaper stove and customer happy with overall performance. Prices do vary so it is worth shopping around to get the best value for your money.
More reviews for Burley Hollywell 9105 stove (page 1 of 7)
1