Woodwarm Fireview 4.5 stove

based on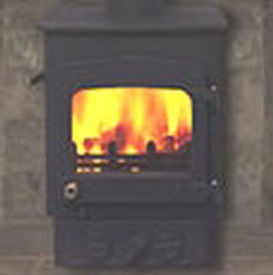 The Woodwarm Fireview 4.5 stove is available either as a flat top stove or with a canopy. The stove has brass handles and a riddling grate.
Most Recent Review
I have burnt smokeless coal and logs. I refuelled the stove with a single layer of smokeless coal and put on two smallish logs and got 4 hours burntime out of them on tickover and amazing heat... [ read more ]

Stove expert replied: Burning coal produces sulphuric acid and wood can contain a lot of moisture - this combination can coat your chimney in sulphuric acid solution which can quickly eat away at anything so mixing is not recommended. Plus the conditions for burning wood efficiently are not the same as those for burning coal efficiently. Best to use one type of fuel at a time.
Most Popular Review
This stove has performed brilliantly for us. It looks good and is amazingly responsive to the controls. One minute a roaring hot fire - close it down and immediately the flames die down and... [ read more ]