Woodwarm Wildwood 9kW stove

based on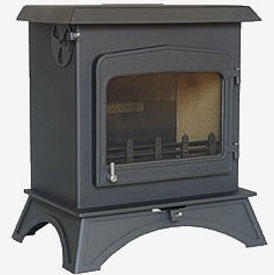 The wildwood 9kW is a traditonal looking stove which can come as a flat top, or with a low or high canopy.
Most Recent Review
We have had the 16kW version installed, with a 42000 btu backboiler connected to the central heating via a dunsley-baker neutraliser. It is a very powerful burner, with the boiler coming up... [ read more ]

Stove expert replied: Always check that boiler stoves meet the requirements, if you have one too big the tendency is to run it slowly which is not good for a any stove. Short periods of fast burn twice a day for 15 - 20 mins (no more) is recommended to keep the glass and flue way clear of debris.
Most Popular Review
We are completely satisfied with our stove, our lives are changed radically and our house has the most wonderful warmth that is all over rather than just coming from being near a radiator, which... [ read more ]