Woodwarm Fireview 12kw

based on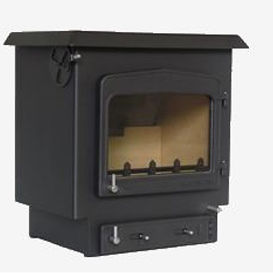 Traditional stove available in black or coloured finishes.
1 plain glass.
With or without back boiler.
Log length 483mm
Most Recent Review
We recently had the PLUS 12kw version of this stove fitted - essentially the same specification as the standard 12kw, but with the bigger door and glass from the 16kw stove to enable an even... [ read more ]

Stove expert replied: Lovely review, good comments for this manufacturer.
Most Popular Review
Top thin metal that bows downwards. Top chimney closure leaks. Never able to use the griddle function as it always blocks with very poor design.
More reviews for Woodwarm Fireview 12kw
Bought this stove in March after doing a lot of research through google etc.. Fantastic stove! We had a large open fire before we installed the stove and we thought that we would lose the homely... [ read more ]

Stove expert replied: Great review, the heart of the home!

The stove is manufactured to impressive tolerances. The casting is by far the best of the others I considered and is on a par with the Jotul and Charnwood options. Saying that its not the cheapest... [ read more ]

Excellent purchase. Bought a large capacity stove as we live in an old, cold house with lots of doors and windows. It has performed very well over the past 3 months though conditions have not... [ read more ]

Stove expert replied: Good to hear you have a pipe thermometer, always useful to insure correct operation of a stove.