Villager B series stove

based on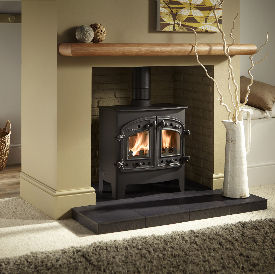 The Villager B series stove is a BH,BL or Flatmate stove.
This is the mid range model and therefore probably more used.
This Vilager stove has got 2 doors with plain glass panels
&
is available with a flat top, low canopy or high canopy.
There is an optional boiler & multi fuel kit available for this Villager model.
Most Recent Review
Very unsatisfactory dealings with the manufacturer. They no longer support the remote control version and used to offer a manual conversion but do not any more. I will be replacing this stove... [ read more ]
Most Popular Review
This is the second Villager Flatmate we have had. We have had over 15 years continuous service out of the current stove and it still cleans up like new. And we REALLY use our stove. Our home... [ read more ]
More reviews for Villager B series stove (page 1 of 3)
1