Berkley boiler stove

based on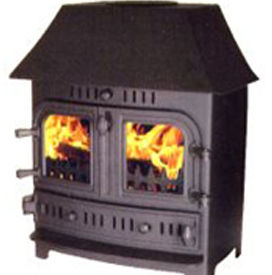 Measurements entered are for the low canopy 26000btu boiler model - with 125mm flue outlet -
this boiler model is not available as a flat top model.
there is also a ALI and AHI model available - with 45000btu boiler
the ALI has a 150mm diameter flue height804mm width 745mm depth 485mm
the AHI 934mm tall - same width and depth as the ALI model -
Most Recent Review
Had the stove when we bought this cottage in France in 2003 - absolutely brilliant recently needed help for spares i.e. gaskets, cement glue and some paint to keep it looking good. Brilliant... [ read more ]
Most Popular Review
We have had our villager Berkley integral boiler multifuel stove for this winter. Installed mid September. It is the only heating in an old detached 2 bed bungalow. It heats a large living... [ read more ]

Stove expert replied: Household coal is not recommended for use with a stove as it is dirty and burns with a longer flame than smokeless fuels. This in turn exposes the internal components to higher than normal temperatures and will invalidate the warranty. Otherwise stove producing good heat to satisfy customers demands.
More reviews for Berkley boiler stove
Had the stove on my narrowboat for 20 years it runs 2 radiators from the back boiler. I needed a spare part this spring and the technical help was great. Got it sorted with 1 email and supplied... [ read more ]