Prity 2M Cooking Stove

based on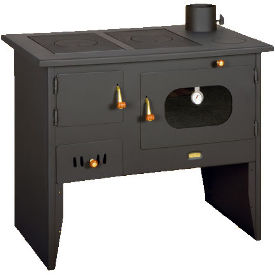 The 2M is a high output cooking stove from Prity.
Most Recent Review
Can I use smokeless fuel in this stove as I have just read we are about to do a u turn on burning coals and wood ?

Stove expert replied: Smokeless fuels will still be allowed after 2022, it is household coal that is not to be used. If your stove has a grate system, then this should be fine to use on it.
Most Popular Review
This is a brilliant stove. It is extremely easy to light and is also fuel efficient. It heats up very quickly- cold to cake baking in 15-20 mins, although it takes a bit of practice to keep... [ read more ]
More reviews for Prity 2M Cooking Stove
OK guys I live in the country side we have a electric oven bought 6 years ago its never once been on, I love the prity cooking stove she is my baby, I have had it constantly on for 6 years never... [ read more ]

Stove expert replied: Great comments and cheap to run.

I have the W12 model with the boiler and I am very pleased with it. Once it has warmed up it cooks well on both hot plate and oven. The boiler works well too, I have mine working from a pipe... [ read more ]