Prity FG W15

based on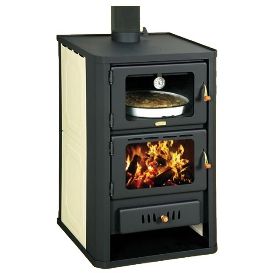 The Prity FG W15 stove has an oven above the fire box, and an ash pan underneath. The boiler has a capacity of 18 litres.
Most Recent Review
To add a comment to my recent review. The air wash can not be turned off as stated by some expert. Its a full width narrow slot at the top of the door- thats it and it 'aint' close -off-able... [ read more ]

Stove expert replied: You say that some of these stoves have extra rope than your model, perhaps trying this on the grate door will help the lack of control currently being reported. It is worth trying to see if this will enable better usage of the product.
Most Popular Review
Had my Prity oven stove a year now , not too much too write home about lets say functional and adequate for the " price" but you cannot compare to the more expensive simular type of stove a... [ read more ]
More reviews for Prity FG W15 (page 1 of 2)
1