Harmony 23

based on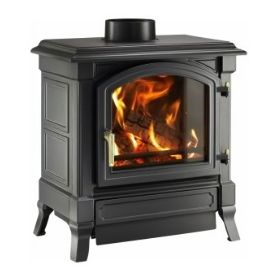 A cast iron multifuel stove from Nestor Martin
Technical Data
Height:

660

mm
Width:

610

mm
Depth:

420

mm
Flue Diameter: 150mm
Fuel: Multi fuel
Efficiency: 78%
Most Recent Review
I''ve had an h23 for 5 years. Run it 24/7 Nov-Apr. No problems and no parts required. Burns overnight easily on wood or solid fuel. Uses cast iron liner instead of fire bricks so much more robust... [ read more ]

Stove expert replied: Try alternative smokeless fuels until you find one that suits the stove better as they do vary greatly. This may solve the riddle mechanism not working with the present fuel, some produce a lot of clinker and others more ash which is easier to riddle away.
Most Popular Review
We've had this stove since 2007 so have done a few winters with it. It was expensive compared to the others but was highly recommended and we liked the straight-forward looks and large window... [ read more ]

Stove expert replied: A good honest review explaining all the good / bad points. The scores reflect this well.
More reviews for Harmony 23 (page 1 of 2)
1