Firestorm 4.5kw

based on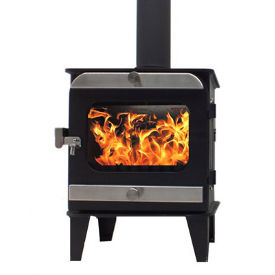 The Firestorm 4.5kw stove has a window size of 330 x 230mm. There is an optional pedestal to increase the height of the stove. A plinth is available in brushed stainless steel.
Most Recent Review
Really good stove however I need to obtain replacement hinges for this item , I can't get hold of the company.

Stove expert replied: Replacement parts are available from many online retailers, any of these should be able to assist you further with this request.
Most Popular Review
had this stove (our first ) for just a few weeks, it is so easy to operate and looks fantastic. I chose it because it has adjustability all over it including the doorlatch and hinges. Very easy... [ read more ]
More reviews for Firestorm 4.5kw
This company is no longer operating and no spare parts are available

Stove expert replied: That is a shame Barry - I have emailed you with a link to a company that may be able to help.

I have only had it a week. I got it as a clearance item with its log store plinth thrown in. Even at the normal retail price I think it is good value compared to any other quality British made... [ read more ]