Clearview vision insert stove

based on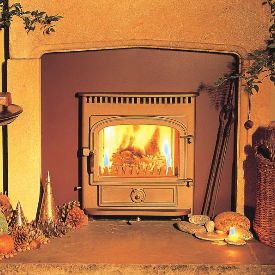 The Clearview vision insert stove is less than 5kw output so you do not need an air vent into the room.
It is available with a multi fuel kit & boiler
&
Clearview stoves can also have an added smoke control kit to make them suitable for wood burning in smokeles area.
It has air wash & clean burn
&
Clearview was probably one of the first to produce a high quality steel stove
Most Recent Review
The Clearview inset is installed in our dining room and one in the office. This is hopefully an opportunity to explain to potential clients what makes the Clearview inset a worthwhile contender... [ read more ]

Stove expert replied: Great review and good scores.
Most Popular Review
Bought a Clearview on the advice of my chimney sweep. The salesman at was so effusive that I thought the stove would not live up to his spiel, but it did. I have had a stove before and this... [ read more ]
More reviews for Clearview vision insert stove (page 1 of 3)
1