Charnwood Island I stove

, page 2 of reviews based on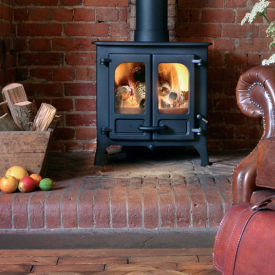 The Charnwood Island I is a small 2-6kw stove, it has two doors and sits on 4 legs. The grate can be converted for multifuel use using the lever on the side of the stove. The stove has an air control button on the front of the stove under the doors which controls the fire.
Technical Data
Height:

578

mm
Width:

535

mm
Depth:

312

mm
Flue Diameter: 150mm
Fuel: multifuel
Efficiency: 77.9%
Page 2/2 of reviews for Charnwood Island I stove
2