Burley Brampton 9108 stove

based on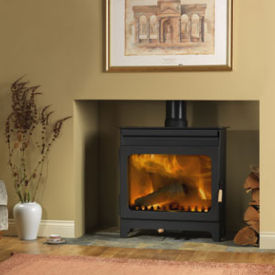 This is part of the Surefire range of Burley stoves -
with a 8 kw output it is quite a high output stove for smokeless areas.
Most Recent Review
It does not polish out. This was only a couple inches diameter and now we clean the glass before EVERY use. The other day my wife did get it too hot and now its fogged up nearly half the screen... [ read more ]

Stove expert replied: The review gives a great deal of information which is informative. The flue draw appears to be an issue with regard to finding lighting a problem and smoke coming back into the room, this may be a case for the need of an airbrick in the room or the flue length not being adequate to get a good draw. Were both of these checked prior to installation? Some flues require a fan to assist in these circumstances. High temperature Silicone Spray for metal parts are available and should not require daily usage and may be worth investing in. Glass can be affected by long periods of slumbering, where the gases stay in the firebox too long and this will become evident with a spiders web effect, that creeps over the glass, short periods of fast burn (15 - 20 min max) should be undertaken during burning periods to prevent this. Likewise if you over fire the stove a cloudy appearance is evident that will not clean off as the glass surface has been damaged. The integrity remains though so there is no need to change the glass it just means you are not able to enjoy the full flame picture unobstructed.
Most Popular Review
I am a life long chimney sweep second generation Hetas Nacs reg for the last 13 years, I love stoves and have a builders opening with a telescopic flue pipe. I buy and sell stoves its easy for... [ read more ]

Stove expert replied: Good feedback from an independent installer.
More reviews for Burley Brampton 9108 stove (page 1 of 4)
1