Burley Brampton 9108 stove

based on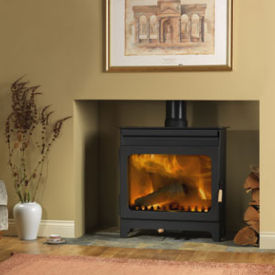 This is part of the Surefire range of Burley stoves -
with a 8 kw output it is quite a high output stove for smokeless areas.
Most Recent Review
Our initial few months of the stove where great. It chucked out a lot of heat. However in the long term there are issues. The glass is cloudy (etched). I burn wood that has been under cover... [ read more ]

Stove expert replied: The problems experienced sounds as if the stove has been over-drawn and the cloudy glass is indicative of this, the last sentence would also lead me to say the problems with parts failing prematurely are also signs that the stove is getting too hot for prolonged periods: "Can be hard to to control on windy days as even fully shut down it wants to draw." A stove is designed to work at an optimum temperature (I would suggest a stove thermostat is invested in) but if exposed to higher temperatures for prolonged periods then failure of parts is inevitable.
Most Popular Review
I am a life long chimney sweep second generation Hetas Nacs reg for the last 13 years, I love stoves and have a builders opening with a telescopic flue pipe. I buy and sell stoves its easy for... [ read more ]

Stove expert replied: Good feedback from an independent installer.
More reviews for Burley Brampton 9108 stove (page 1 of 4)
1