Burley Wakerley stove

based on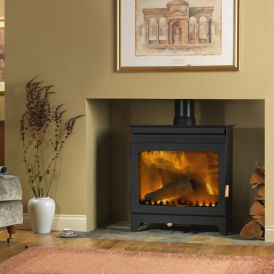 Larger output stove in the Surefire range of Burley stoves
Most Recent Review
We've had this stove for under a year after moving into an big old house- we replaced a Rayburn oil cooker with this. We deliberated a long time about the make & size we wanted but as we had... [ read more ]

Stove expert replied: The flue draw seems to be the problem from what you say and this is not the stoves fault! Is there an air brick in the room? Are there other flues in the property that may have a stronger draw that is affecting this one? Have you an anti-downdraught cowl fitted? Is the chimney lined? What height is the flue system? As the draw improves when the flue is warm this shows the flue is the problem. Wood burning stoves are not recommended for use over-night, the slow burning period produces too many tar residues and can lead to chimney problems. Do get the installation checked as the problems outlined should be able to be improved on.
Most Popular Review
I bought 2 of these after seeing the 8kw version on in a local shop, paid £800 each, having a very large property we thought we would need something this size...however when they are in... [ read more ]

Stove expert replied: Perseverance enabled this customer to get the best from his stove, it does take time!!
More reviews for Burley Wakerley stove (page 1 of 2)
1