Aztec dowling stove

based on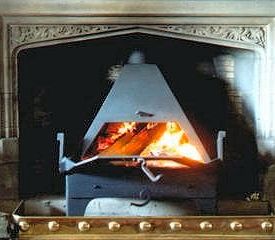 available as a 6, 10, or 25kw model.
Measurements given here are for the 6kw stove.
Most Recent Review
Gives instant heat, burns well even with the door open, and we take out the ashes every few weeks. Ours is so old it doesn't have glass in the door and it is one of the first experiments with... [ read more ]
Most Popular Review
This is a fantastic stove. It looks cool and interesting, and the functionality is second to none. It will take huge logs for a 6kw output stove and is very controllable and will stay in no... [ read more ]
More reviews for Aztec dowling stove
Just managed to get out 'Aztec' fitted in time for Christmas. The house has never been so warm! I only need the gas central heating on for an hour in the morning. I really love this stove... [ read more ]

Stove expert replied: Seems a great investment.