Woodwarm Fireview 6KW Flat top stove

, page 2 of reviews based on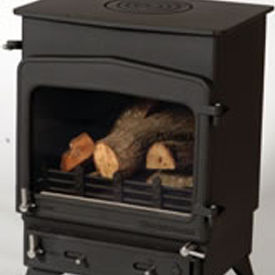 The Fireview 6kw multifuel stove is a steel stove with cast iron fittings. A boiler can be fitted for hot water and central heating. There is an optional low or high canopy that can be fitted as well as a pedestal or plinth. The maximum log length for the Fireview 6 is 368mm.
Page 2/3 of reviews for Woodwarm Fireview 6KW Flat top stove
2