4kw Foxfire stove

based on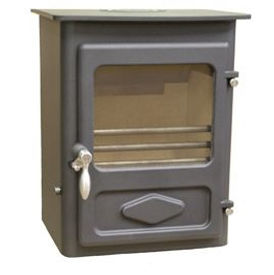 The newest model in Fireview range of Woodwarm stoves.
Can have direct air supply through 100mm pipe on back of stove and therefore suitable for a highly insulated house.
Most Recent Review
Two years ago we began restoring a 1909 built home in the Rye area near the East Sussex coast,and wanted to add two woodburners. One room was a bit larger so we chose the Clearview Pioneer 400... [ read more ]

Stove expert replied: Glad you are having a good experience with the Fox Fire Paul. : )
Most Popular Review
Got our Woodwarm Foxfire 4kw stove installed in December 2010 in the middle of one of the worst winters for many years. Had researched very intensively as our recent self-build project incorporated... [ read more ]

Stove expert replied: Lots of heat for little wood, what could be better? Great review of this stove.
More reviews for 4kw Foxfire stove