Woodwarm Fireview 5 Slender stove

based on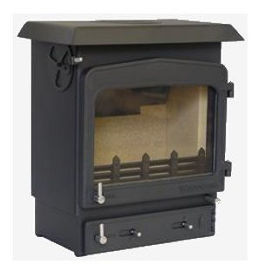 The Firewarm 5kw stove is available as a woodburner, with or without a boiler, optional plinth and varying leg heights.
Most Recent Review
I am renovating my cottage and the Woodwarm was the first thing to be installed. My downstairs is open plan and around 30sq metres. I have no other source of heating. This little stove is now... [ read more ]

Stove expert replied: Great review, free water and plenty of heat, what more could you ask for?
Most Popular Review
We had this Woodwarm fitted in May this year, little did we know that our gas boiler was going to give a lot of trouble, so over the last month, the woodburner has been pressed into use to heat... [ read more ]

Stove expert replied: Sounds a lovley stove, good review.
More reviews for Woodwarm Fireview 5 Slender stove