Westfire 23 stove

, page 2 of reviews based on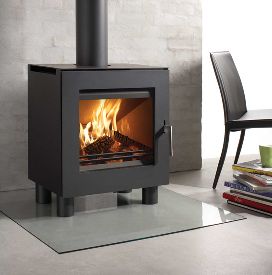 The Westfire 23 stove is a contemporary 6kw output wood burning stove.
It has a direct air supply at the back of the stove as standard - you connect this with a 100mm gas pipe to the outside to comply with building regulations for rstoves above 5kw output.
Presently available in black -
this stove will be available in grey shortly.
The plain contemporary look of this Danish stove makes it fit in with modern design.
The Westfire 23 is now available with side windows, with a range of three different sized pedestals.
Page 2/3 of reviews for Westfire 23 stove
2