Waterford Stanley Oisin stove

based on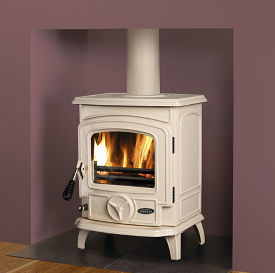 The Oisin stove is ideal for smaller rooms. The boiler model will heat the domestic hot water.
Most Recent Review
I purchased aan oisin stove 2 months ago. All went well until yesterday flames started coming out at back of stove. I phoned the centre who installed it for me and was told fire cement obviously... [ read more ]

Stove expert replied: Surprising and alarming comments as the flue connection should be sealed in place and after 2 months should not be causing a problem, most spigots on a stove twist and lock into place and the sealant is there as back up. This is an installation issue and not directly related to the stove and its quality and performance.
Most Popular Review
very efficent little stove but parts can be expensive
More reviews for Waterford Stanley Oisin stove (page 1 of 2)
1