Tiger stove

based on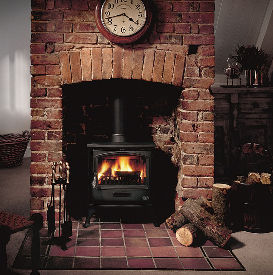 The Tiger is a 5kW cast iron multifuel stove suited to the smaller living room.
Technical Data
Height:

595

mm
Width:

545

mm
Depth:

335

mm
Flue Diameter: 150mm
Fuel: Multifuel
Efficiency: 77%
Most Recent Review
I bought the tiger log burner a year ago and tonight for the 3rd time the door has fallen off and I have burnt myself badly. I can't find any contact information for them could anyone help

Stove expert replied: You should go back to the supplier so that they can follow this up with the UK distributor. There may be something that can be done with the hinge to prevent a similar occurrence, Do check that the door is fully located on the hinges and do this regularly as a preventative measure until you have made contact with the above in the meantime.
Most Popular Review
bought stove last year and its been a nightmare im loading fire like casey jones (steam train) the fire is uncontrolable ,i had fitted a flue liner before fitting as told it would be better ?... [ read more ]
More reviews for Tiger stove (page 1 of 5)
1