Scan Andersen 4-5 stove

based on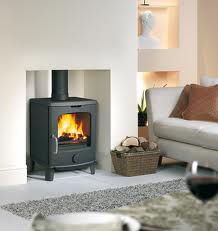 The Scan Andersen 4-5 stove is available with a cast iron top plate or a soapstone top plate. This stove has a firebox opening of 200 x 305mm.
Most Recent Review
We've had our stove for around 10 years and couldn't be happier with it. It does click a bit when first lit but this stops when up to temperature. Ours is installed in the living room of a 2010... [ read more ]

Stove expert replied: The ash compartment should not be allowed to build up so that it touches the underside of the grate as it restricts the airflow and can shorten the grates life. Ideally it should be cleared out daily.
Most Popular Review
We fitted the Andersen 4-5 about three years ago in place of a 30-40's tiled fire & surround in our late Victorian house.Anyone thinking of replacing their open fire should just get on with... [ read more ]

Stove expert replied: Good feedback with helpful observations!
More reviews for Scan Andersen 4-5 stove (page 1 of 3)
1