Saey Fenix 60 stove

based on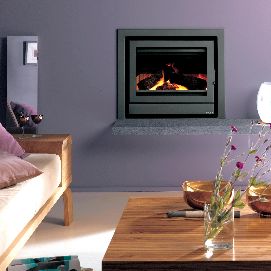 The Saey fenix 60 insert stove is the smaller of the Saey Fenix stove models.
The measurements refer to the framed area - whereas the area inside the wall is a little smaller.
As the Fenix models have a reverve combustion system you build the fire upside down.
The surround will usually be installed with the stove and is available as a 3 or 4 sided model.
You can also install the stove with no frame at all.
Technical Data
Height:

530

mm
Width:

600

mm
Depth:

430

mm
Flue Diameter: 150mm
Fuel: Wood burning stove
This is a wonderful stove and we are very happy with it. When it has been burning for a little while it's possible to achieve a very stable, slow-burning fire which - combined with the clear... [ read more ]