Parkray Aspect 8

based on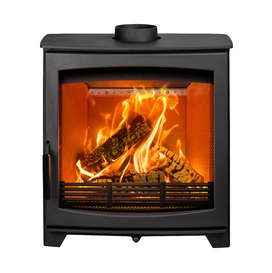 The Aspect 8 is an large stove but with a slim depth allowing fitment into small sapaces. 
Technical Data
Height:

623

mm
Width:

610

mm
Depth:

330

mm
Flue Diameter: 125mm
Fuel: Wood
Nominal Heat Output: 4.9kW
Efficiency: 79.2%
The stove replaced an indestructible 30 yr old Hunter midi 20 - a 175Kg, 20Kw monster built to withstand a nuclear attack. The room it heats is reasonably large at 360 square feet and so I... [ read more ]

Stove expert replied: Great detailed feedback for this model.