Norreskoven stove

based on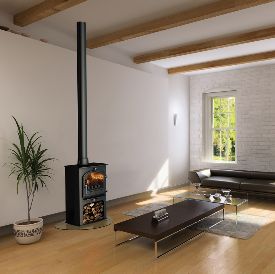 The Cleanburn Norreskoven is a 4.9kW multifuel stove, available with legs, on a pedestal or on a column/stand.

Most Recent Review
Most Popular Review
Superb stove, which is used to heat two small rooms separated with double doors. For 4.9kw kicks out a lot of heat. Air controls take a small amount of time to get used to, but no complaints. Handle gets a little hot, but looks very nice. Rarely use primary air to light, instead leave door slight ajar to provide draft when getting fire going. Beautiful flame when up and running with dry wood ... [ read more ]

Stove expert replied: Nice review of a well performing stove.
More reviews for Norreskoven stove