Nestor Martin IT13 Insert woodburning stove

based on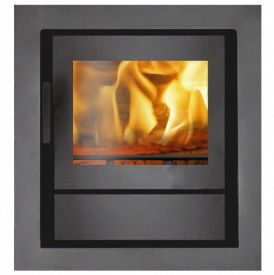 Nestor Martin IT13 insert stove is available as a woodburning or multifuel stove. The dimensions given do not include the external black or nickel frame.
Most Recent Review
An excellent little stove with superb controls. We have tied one of the air ducts into the output of our Heat Recovery Ventilation Unit and this helps bring the warmth into the room very effectively... [ read more ]

Stove expert replied: Although allowing the ash to build up gives you more control for wood burning it may be detrimental to the longevity of the grate as it may become too hot and distort over time!
Most Popular Review
This is our first stove. We wanted something that would fit into our suburban home and this ruled out all the standard cottagey looking black boxes that seems the standard design for these devices... [ read more ]

Stove expert replied: Inset stoves are more expensive to install but the benefits of the space, look etc must be taken into consideration. Interesting comments.