Jotul F 371 stove

based on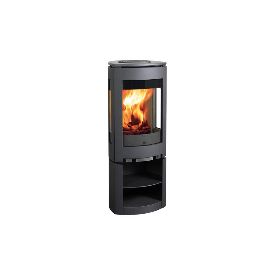 The Jotul F 371 stove is a contemporary model available in black or grey.
There are optional side panels for this Jotul model in fairytale, reed or solid design.
You can also Glass panels for the top, sides and front for the stove.
The Jotul F371 has a log store under the fire box -
the F 373 is on a pedestal and can have a rotating pedestal kit - so that the fire can be viewed from different angles.
We bought a Jotul 376 (the same as pictured apart from glass side panels and glass wood store underneath)and are very pleased with it. After looking at many models and listening to much differing... [ read more ]

Stove expert replied: Interesting that you have now learnt that damp wood does not work well on the stove, only dry seasoned timber should be used in any closed appliance. Good review though.