Futurefire Panoramic FX2

based on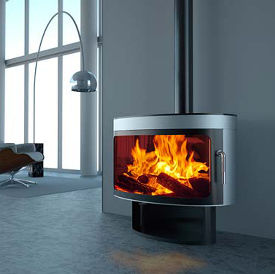 Most Recent Review
I have had this fire for 3 years now. I love the design but have been disappointed by the performance of the fire. As the previous reviewer said the fire bricks are very poorly designed, the... [ read more ]

Stove expert replied: Regarding the poor control of the stove, do have the flue draw checked and make sure that there is enough free air in the room as both can have considerable bearing on a stoves performance. Great looking stove, it is a shame that you have had difficulties with the internal liners not staying in place.
Most Popular Review
The roof of the fire-lining has dropped down 3 times which means you have to let the fire burn out before it can be re-fitted which when I did I realized how badly put together it is and that... [ read more ]

Stove expert replied: This is a woodburning stove only so there is no ashtray, you need to leave the ash to build up to provide the best conditions for wood usage. When you need to remove some you simply take it from the sides with a fireside tool and spread the remaining ash over the bottom to continue burning. I am unaware of other customers experiencing dirty glass with this model, make sure that you are only burning wood with a moisture content of less that 20% and you leave the air control fully open, only shutting it partially when the fire is established. Do check in the manual for good practice guidance. Perhaps you could use some fire cement to hold the liners in place, this may help to stabilize them.