Fireline FP5 stove

based on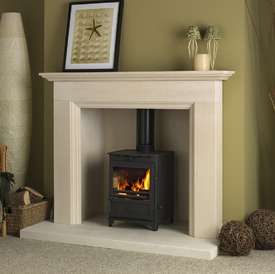 The Fireline FP5 is a 5 Kw Defra exempt stove. There are two models available; burning and multi-fuel. A 12mm hearth is okay if your burning dry wood, however - if you burn smokeless fuels you will need a smokeless kit.
Technical Data
Height:

522

mm
Width:

365

mm
Depth:

310

mm
Flue Diameter: 125mm
Fuel: Multifuel
Nominal Heat Output: 5kW
Most Recent Review
I purchased and had fitted a FIRELINE stove manufactured by Charlton and Jenrick and I have regretted every penny spent. 1. Front main knob broke on first use and manufacturer merely sent a replacement to be self fitted (I am a women living alone) hardly customer service 2. After 3 uses top vent knob snapped and broke and again unable to use fire. This fire that I looked forward too has turned into a useless sub standard item that was with fitting extremely costly. I have requested manufacturers to visit and view. May be I had a poor one off the line but with so many alternatives I wish I had bought something from a different manufacture. Think twice and thoroughly check alternatives.... [ read more ]

Stove expert replied: Did you go back to your supplier regarding the warranty issues that have been experienced? It is a shame and unusual that you have had two knobs breaking in a short space of time. Not what is normally expected.
Most Popular Review
I have been using this stove almost constantly for the last couple of months and I have to say it has met and exceeded all my expectations.It has been installed in place of an existing open... [ read more ]

Stove expert replied: Good review of this stove.
More reviews for Fireline FP5 stove (page 1 of 4)
1