Farndale stove

based on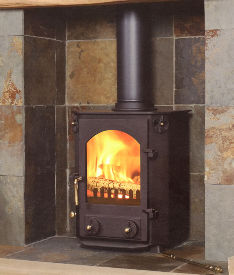 The Farndale multi fuel stove is made by Town and Country and can take up to 14 inch logs.
There is an external riddling grate and you can get an optional boiler for this model.
The Farndale has one door with a plain glass window giving a good view of the fire.
We've had this stove only a month so far but are very pleased with it. It feels like a quality product, draws well to light and thereafter is very controllable with two top and two bottom spinners... [ read more ]