Esse W35 range cooker

, page 2 of reviews based on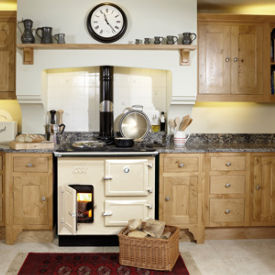 The Esse W35 has a thermostatically controlled boiler with an output of 33,000btu's.
Page 2/2 of reviews for Esse W35 range cooker
Installed 2.5 years ago and it still doesn't work properly - impossibly difficult to get up to temperature, even with a rotating cowl to improve the draw. Tars up on a regular basis. A complete... [ read more ]

Stove expert replied: Have you contacted Esse Technical Department for advice? I am sure that improvements are possible, do not give up hope!

W35 bought and collected. Many parts missing from accessory kit but Esse refuse to put this right. Four grand on a stove and they won't send the parts we should have with the stove, worth about... [ read more ]

Stove expert replied: If goods are missing from a delivery these should be sent without too much trouble. Have you been back to your supplier as they should be sorting this for you, this is who your contract is with.
2