Efel Elgar C23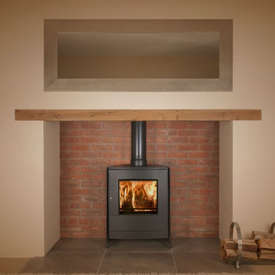 The Efel Elgar C23 features contemporary styling and a 7 kW nominal output. With the woodbox control system ensuring a clean and efficient burn of wood or smokeless fuels. 
Technical Data
Height:

701mm

Width:

588mm

Depth:

380mm

Flue Diameter: 150mm
Fuel: Multifuel
Nominal Heat Output: 8kW
Efficiency: 77%
Reviews for Efel Elgar C23
There are currently no reviews for this stove. Be the first to write a review for the Efel Elgar C23.