Dean Forge Hembury 5 kW

based on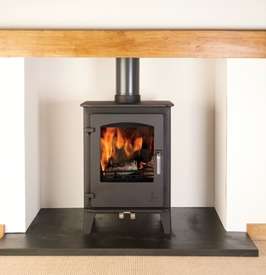 Dean Forge Hembury 5kW DEFRA approved stove.
Technical Data
Height:

645

mm
Width:

460

mm
Depth:

330

mm
Flue Diameter: 125mm
Fuel: Wood
Nominal Heat Output: 5kW
Efficiency: 83%
This refers to our Hembury 5 SE stove, not the wider W5 variant which may have different sound characteristics. It looks nice, lights very easily, and the air wash is fairly effective and the... [ read more ]

Stove expert replied: Have you been back to your supplier regarding the noise, there may be something that the manufacturer can do? I can only imagine that this can be very annoying and is unusual, I have heard of this before in other stoves and it was to do with a weld that was not complete.