Contura 52C stove

based on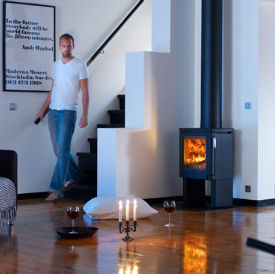 The Contura 52C is a 9Kw wood-burning stove.
Most Recent Review
Thought I would share a short review of the 53, it''s basically a 51 or 52, but has a curved back and long covered legs to form a log store. I have several stoves in my Italian farm house. This... [ read more ]

Stove expert replied: Great comments.
Most Popular Review
List price is high but you can get deals. This stove is properly built of quality cast iron and not 'tinny' like many cheap woodburners. It is easy to clean and fuel and the liners and air wash... [ read more ]
More reviews for Contura 52C stove
I wanted a modern look and good view of the fire, having looked at the 51L in the flesh was the deal breaker for me, it looks even better than the brochures. The reviews I was getting from various... [ read more ]

After lots of deliberation, we plumped for the Contura 51L. For us it's been brilliant in every way, it looks good, very easy to light, pumps out lots of heat and is easy to clean out. We have... [ read more ]