Contura 450 stove

based on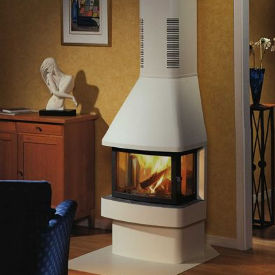 The Contura 450 contemporary stove.
Technical Data
Height:

1195

mm
Width:

640

mm
Depth:

550

mm
Flue Diameter: 150mm
Fuel: Wood
Efficiency: 80%
As with any stove setting the burn is very important, and I would recommend burning it out, rather than letting it smoulder, if you do, expect sooty glass, but water and a nylon pot scourer,... [ read more ]

Stove expert replied: Please note that is you are using a pot scourer make sure it is the non stick version to prevent damaging the glass. Good review.