Clarke potbelly stove standard size

based on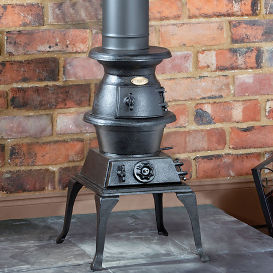 The standard sized Clarke potbelly stove is a traditional small potbelly stove.
Most Recent Review
Very poor quality stove. The stove needs to be almost constantly fed with wood because the burn-rate cannot be controlled due to leaks.

Stove expert replied: Check the flue draw as it may not be the stove at fault!
Most Popular Review
Definitely you get what you pay for. i have used the stove as a cheap means of heating a conservatory and it has done the job for some years but the general construction is so poor that it is... [ read more ]
More reviews for Clarke potbelly stove standard size