Charnwood LA50iB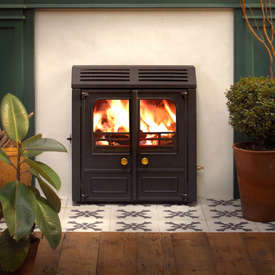 The Charnwood LA 50iB is a robust multifuel boiler stove ideal for rural areas where there's no gas or oil easily accessible.
Giving a 12 kW to water and around 2.2 kW to the room it is capable of burning a range of biomass wood fuel with coal based solid fuel products.
Technical Data
Height:

619

mm
Width:

554

mm
Depth:

360

mm
Flue Diameter: 150mm
Fuel: Multifuel
Nominal Heat Output: 2.2kW
Reviews for Charnwood LA50iB
There are currently no reviews for this stove. Be the first to write a review for the Charnwood LA50iB.