Charnwood c4 stove

based on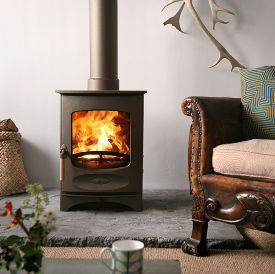 This Charnwood stove is available in wood or multi fuel -
with or without a store stand.
You can use a rear flue connection kit in order to take flue out of the back of the stove but still be able to sweep through stove.
Most Recent Review
I was advised by my installer that the Charnwood 4 would be a good buy for my home office. I''ve had it three years, have had the installer and seller out numerous times. First they extended... [ read more ]

Stove expert replied: What a shame that you are disappointed in your purchase. A short flue can be problematic but as this has been lengthened does not appear to be the case in this instance, unless it is mainly single skin and not insulated. Is there enough air in the space for combustion to occur? Is the fuel dry and well seasoned and with a moisture content of less than 20%?
Most Popular Review
I have a 2 bedroomed flat on the first floor. So all you flat dwellers can do this too. Although from the first floor, bear in mind dragging fuel up the stairs can be a pain. But I have to say... [ read more ]
More reviews for Charnwood c4 stove (page 1 of 3)
1