Carron enamel stove

based on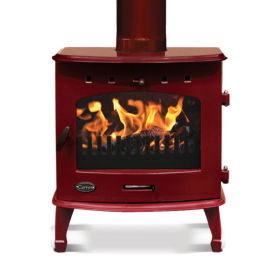 The Carron cast iron stove is available as the conventional matt black or in a range of coloured enamel finishes.
Most Recent Review
I have had 3 stoves they all seem to crack on top and the door handle keeps working loose, the ash pan has buckled and the fire bricks are crumbling. Carron have replaced the stoves but when... [ read more ]

Stove expert replied: Warranties on stoves do not normally cover the parts which are deemed as consumable (eg bricks), being asked for a report seems a reasonable request when several are under discussion as in need of replacement after such a short time.
Most Popular Review
This is a lovely stove and very good value - it kind of contemporary but with the bulk of a proper stove, throws out lots of heat and the glass stays clean with seasoned wood. I looked everywhere... [ read more ]
More reviews for Carron enamel stove (page 1 of 3)
1