Woodfire C18 contemporary boiler stove

based on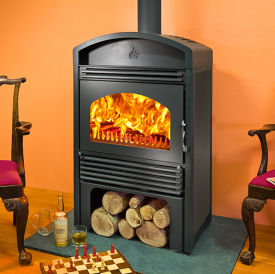 The Woodfire C18 is a high output contemporary boiler stove.
Technical Data
Height:

1170

mm
Width:

740

mm
Depth:

450

mm
Flue Diameter: 150mm
Fuel: Wood
Efficiency: 82%
After a lot of research, I bought the C18 last summer (2011). I chose it for it relatively low room output in relation to the high boiler output. I also liked the contemporary look.The build... [ read more ]

Stove expert replied: Useful comments but all in all a good review. Overnight burning is not terrible efficient and therefore due to ease of lighting not a problem. Maybe in time they will be refined to allow more control, but the heat generated has to go somewhere!!