Whisperdale stove

based on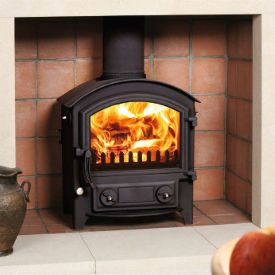 The Whisperdale stove is a multi fuel stove from Town and Country model. The Whisperdale has has a single door with a plain glass window in it. The top of the Whisperdale stove is curved and the height measurement given is to the highest point on the stove.
Most Recent Review
We have had one of these for a year now and it has been fantastic in our medium sized tv room. It lights and draws well, and the glass stays relatively clear as long as you let the flames ''... [ read more ]
Most Popular Review
I bought this stove over the internet after looking at many others. It worked ok until I had to have the chimney swept. The chimney sweep could not remove the flue and struggled with it for... [ read more ]

Stove expert replied: Many companies have concerns regarding internet sales but these are changing ensuring that customer support is maintained to a high standard wherever the stove is purchased. The liners are normally removed along with the baffle to enable sweeping through the stove if applicable, this does not usually cause any problems.
More reviews for Whisperdale stove
We bought this stove as a second stove in our dining room, with our main stove running the central heating and hot water. As such (a supplemental stove) it is a great buy, good to look at and... [ read more ]

Stove expert replied: it is not a good idea to burn coal and wood log at the same time - the moisture in the wood combines with the sulphur in the coal to make sulphuric acid which is not good for your stove or flue system.