Westfire 28

based on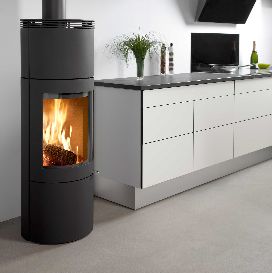 The Westfire 26,27 and 28 are the 2010 generation Westfire models.
The glass on all three models is wider than the other models.
They all have the ability to have a direct air supply.
The Westfire 28 is the tallest of the 3 models -
you could also make even taller by adding the optional soap stone base and top components.
Technical Data
Height:

1350

mm
Width:

470

mm
Depth:

470

mm
Flue Diameter: 150mm
Fuel: Woodburning
Nominal Heat Output: 4.4kW
Efficiency: 78%
The stove looks great, its well built and very solid. Functionally it works well, it also stores a lot of heat within its mass so the heat output is moderated, and continues well after the fires... [ read more ]

Stove expert replied: Disappointing to hear that you did not get the help from the manufacturer as would be expected, did you get help from the supplier who should be your first port of call?