Westfire 20 stove

based on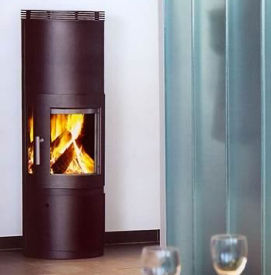 The Westfire 20 stove is a taller version of the Westfire 16.
Like the Westfire 16 the 20 has a bigger glass in the door of the fire & 2 smaller panels in the side of the stove.
You can now get a soapstove top & bottom for the Westfire 20 - so that you can make the stove look even taller and more majestic.
The Westfire 20 has an ash pan and grate - you can burn 20% smokeless fuel on it for that reason.
Technical Data
Height:

1350

mm
Width:

440

mm
Depth:

430

mm
Flue Diameter: 150mm
Fuel: Wood burning
Nominal Heat Output: 5kW
Efficiency: 82%
Most Recent Review
I've looked at a lot of different contemporary design stoves but this is by far the best looking! Its sleek and clean design lines is timeless as oppose to other 'trendier' designs which may... [ read more ]
Most Popular Review
I've owned a number of stoves and while this is the best looking by far it is weak on performance. A particular annoyance is the door which does not open 180 degrees. The handle stays cool... [ read more ]

Stove expert replied: modern, heavily baffled, efficient stoves may not cope as well with poor fuel or a poor chimney (they often need a decent draw). If you have poor fuel then I would advise that you season it properly as burning wet wood will tar up your chimney, but if you are going to burn it then you might well be best off using a basic stove that is not heavily baffled so that it sends a fair bit of heat up the chimney.