Stovax Stockton Milner stove

based on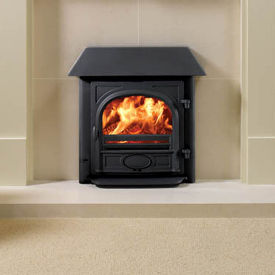 The Stovax Stockton Milner is a 5 Kw multi-fuel stove, which is Defra exempt when one burns wood.
Most Recent Review
We live in a very cold little cottage and the Stockton Milner multi fuel stove is wonderful. It stays both day and night and the whole of the downstairs is warm. It is economic to run and this... [ read more ]
Most Popular Review
Had a Milner installed a few weeks a ago. Its a very well made and finished little fire. As the weather is still warm, we have only had test-burns in it lasting a few hours each but we have... [ read more ]

Stove expert replied: Very informative feedback on this new installation, seems to be working well and customer finding out where control should be set to get the best results.
More reviews for Stovax Stockton Milner stove